Noi Apicoltori 400g
La linea "Noi Apicoltori" comprende anche alcuni mieli nel classico formato in vetro da 400g: acacia di Emilia-Romagna e Lombardia, bosco del Piemonte, castagno del Piemonte, coriandolo della Puglia, eucalipto di Lazio e Toscana e millefiori dell'Emilia-Romagna. Come tutti i nostri mieli, non vengono pastorizzati, per offrire una grande varietà di aromi e profumi tipici dei fiori di provenienza e delle zone di origine.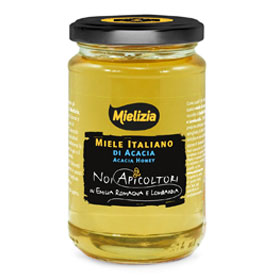 Acacia honey
ACACIA is a liquid honey which is light, indeed almost crystal clear in colour. It has a delicate, candied aroma which, together with its silky texture, makes it simply irresistible. Collected during the brief, delicate flowering of the acacia tree, as this is a liquid honey it dissolves easily, making it perfect for sweetening drinks without altering their flavour.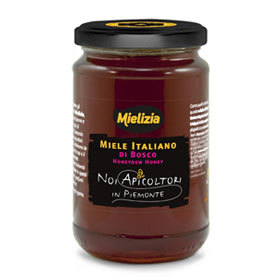 Italian Honeydew honey
HONEYDEW or forest honey is a liquid honey which is slightly sticky and silky on the palate. It is dark amber in colour with an intense aroma and a hint of spice reminiscent of pepper. The only honey not derived from flower nectar, it is collected by bees at the end of summer in woodlands the length and breadth of Italy. It is excellent drizzled on fresh cheese or served with pancakes.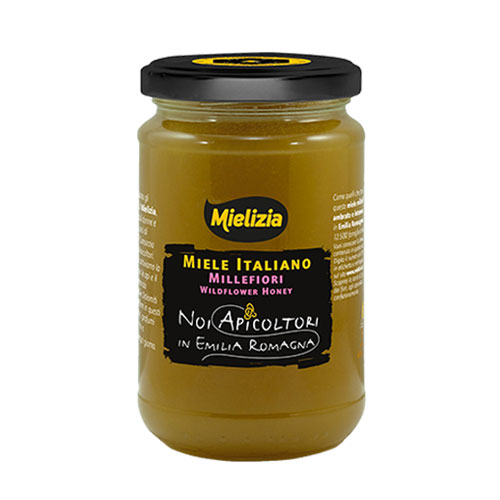 Italian Wildflowers honey
WILDFLOWER is a pure expression of the area of collection and, since it contains all the aromas and tastes of the territory in question, its characteristics are ever-changing. It is a crystallised honey with a colour tending towards amber, but with greatly varying colour nuances. It has an enveloping aroma with floral notes and a fruity flavour that varies greatly based on the production area and period and thanks to this great versatility, it can be used in countless combinations and recipes.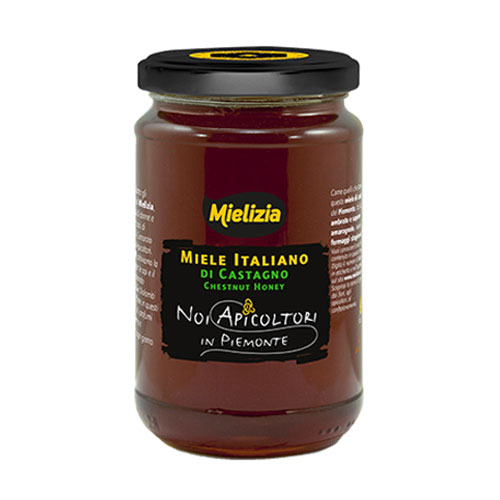 Italian Chestnut honey
Raccolto nei castagneti delle Alpi e degli Appennini, durante l'estate, questo miele presenta un colore scuro, con sfumature rossastre ed è naturalmente liquido. Il suo caratteristico aroma lo rende ideale con le carni e i formaggi stagionati, sposandosi perfettamente anche con il tè nero, con vini rossi non fruttati o con birre artigianali.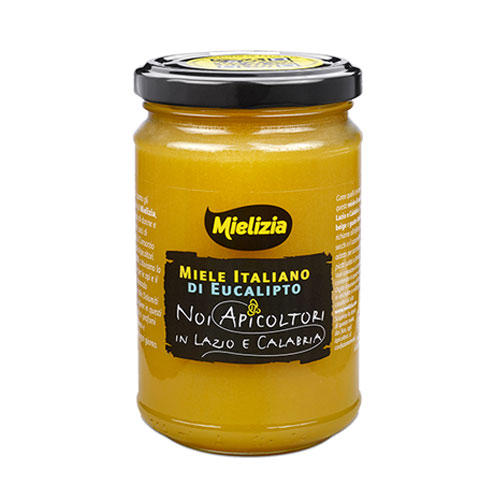 Italian Eucalyptus honey
it an amber color, crystallized honey, with an averagely sweet flavor and a very particular aroma, recalling dried porcino mushrooms. It goes extremely well with fish, mixed vegetables and vinaigrettes. It is the ideal accompaniment for medium mature cheeses.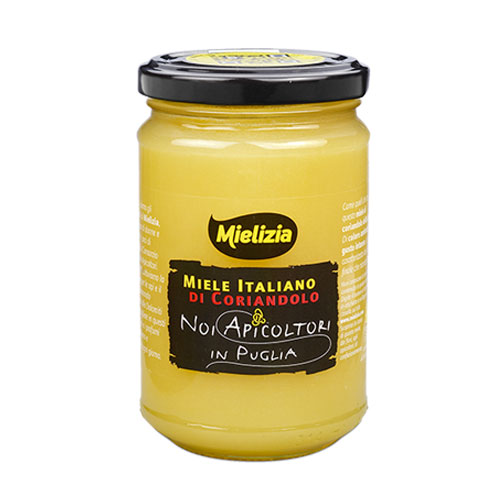 Italian coriander honey
È una novità per gli apicoltori italiani! Negli ultimi anni le coltivazioni di coriandolo nel centro e sud Italia hanno offerto, alle api, abbondanti fioriture. L'odore penetrante del fiore, contrasta con il profumo del miele che è gradevole, con un leggero sentore di "cocco".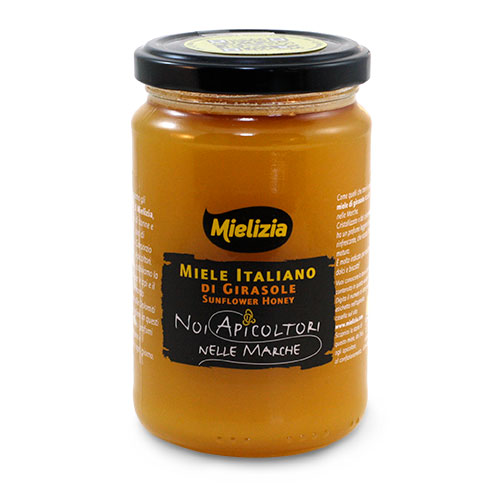 Italian French Honeysuckle honey
"Sulla" (french honeysuckle), is a fodder plant of vivid color that blooms at the end of the Spring and is typical of the landscape of the Centre and South of Italy. Sulla honey is clear and crystallized, with slightly vegetable aroma and flavor. Thanks to its delicate flavor, it is ideal to sweeten hot and fresh beverages and goes well in combination with fresh and dry fruit, such as almonds and walnuts.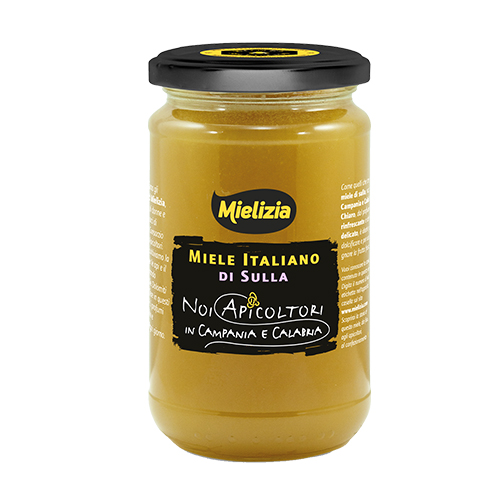 Italian Sunflower honey
It is mainly collected in Marche region and it mildly smells of pollen, summer grass and hay. It has a fresh flavor, with the distinct sensation of apricot. Its color is very vivid and nice. It is a very versitile honey, ideal to make dry biscuits or to go with semi-mature cheeses, eggs and omelets.