Squeezy Bottle 350gr
The practical "squeezy" format, suitable for naturally liquid honey, is equipped with an "easy dosing" valve that prevents accidental product leakage, allowing you to easily sweeten coffee, drinks and infusions. With this format, is easier to experiment in the kitchen with delicious gastronomic combinations!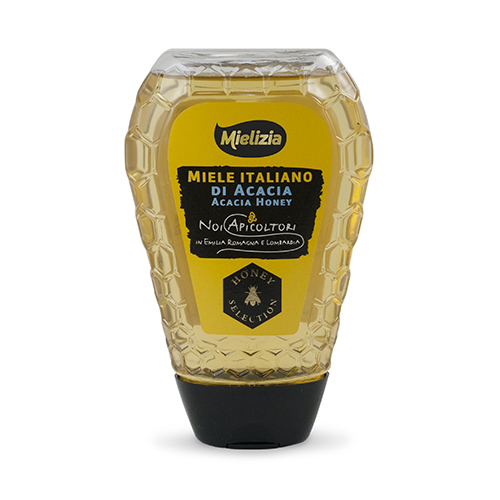 Acacia honey
It is a clear, liquid honey, with a very delicate, sweet and fine aroma, recalling flowers. It is ideal to sweeten coffee, tea and other beverages and to be added to fruits in syrup. It can be used as topping on icecreams or to accompany fresh cheeses.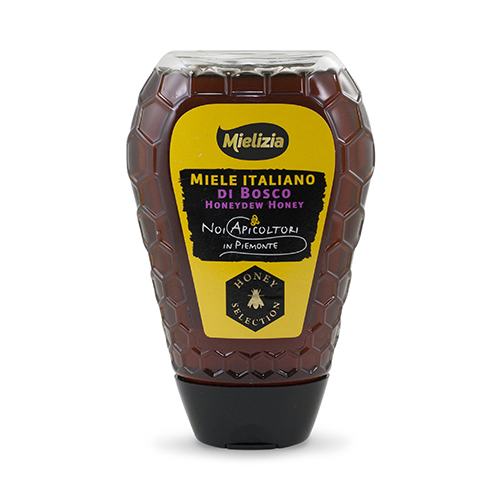 Italian Honeydew honey
HONEYDEW or forest honey is a liquid honey which is slightly sticky and silky on the palate. It is dark amber in colour with an intense aroma and a hint of spice reminiscent of pepper. The only honey not derived from flower nectar, it is collected by bees at the end of summer in woodlands the length and breadth of Italy. It is excellent drizzled on fresh cheese or served with pancakes.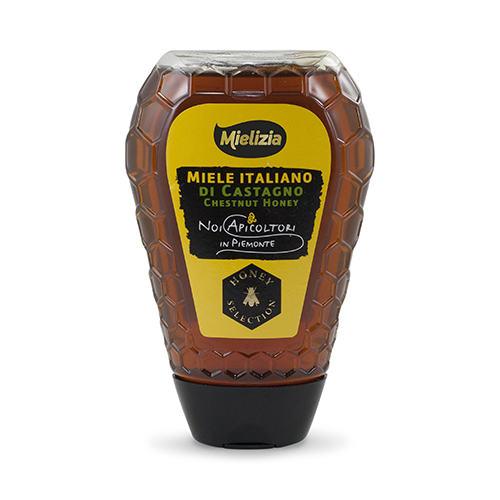 Italian Chestnut honey
Harvested in the chestnut woods of the Alps and the Apennines, during the summer, this honey has a dark color, with reddish hues and is naturally liquid. Its characteristic aroma makes it ideal with tasty meats and game animals. It goes extremely well with seasoned cheeses such as Parmigiano Reggiano. Ideal to be tasted also with black tea, with not fruity red wines or with craft beers.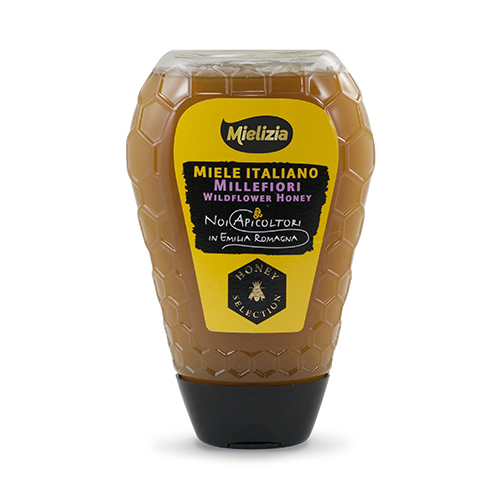 Italian Wildflowers honey
WILDFLOWER is a pure expression of the area of collection and, since it contains all the aromas and tastes of the territory in question, its characteristics are ever-changing. It is a crystallised honey with a colour tending towards amber, but with greatly varying colour nuances. It has an enveloping aroma with floral notes and a fruity flavour that varies greatly based on the production area and period and thanks to this great versatility, it can be used in countless combinations and recipes.