Noi Apicoltori 700g
The "Noi Apicoltori" line, with its 700 gram glass jars, is ideal for those eager to avoid running out of their favourite honey! Great taste, savings and traceability are the characteristics of a pack which, thanks to the QR code indicated, tells you about the areas of origin and the beekeepers who collected it.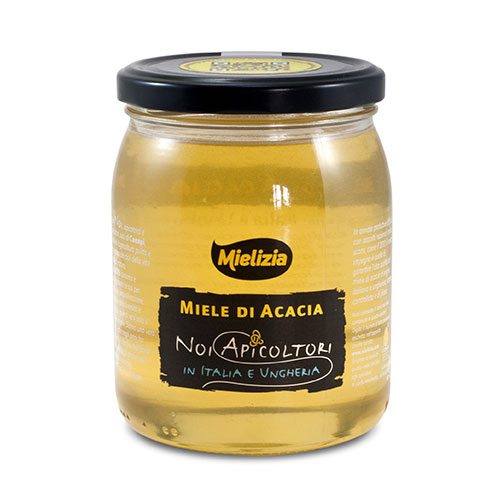 Acacia Honey
ACACIA is a liquid honey which is light, indeed almost crystal clear in colour. It has a delicate, candied aroma which, together with its silky texture, makes it simply irresistible. Collected during the brief, delicate flowering of the acacia tree, as this is a liquid honey it dissolves easily, making it perfect for sweetening drinks without altering their flavour.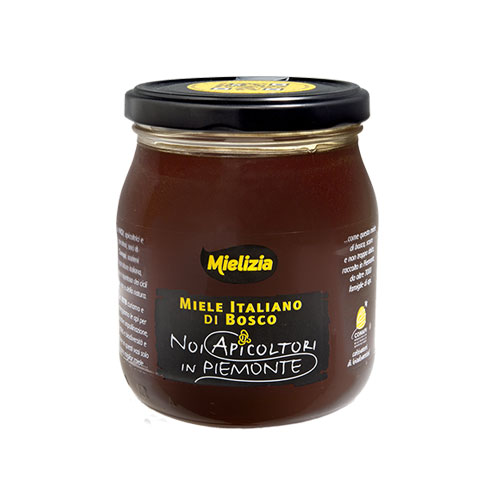 Italian Honeydew honey
HONEYDEW or forest honey is a liquid honey which is slightly sticky and silky on the palate. It is dark amber in colour with an intense aroma and a hint of spice reminiscent of pepper. The only honey not derived from flower nectar, it is collected by bees at the end of summer in woodlands the length and breadth of Italy. It is excellent drizzled on fresh cheese or served with pancakes.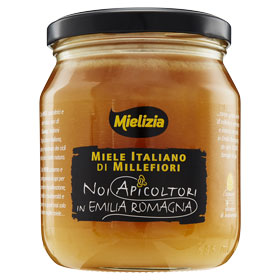 Italian Wildflowers honey
WILDFLOWER is a pure expression of the area of collection and, since it contains all the aromas and tastes of the territory in question, its characteristics are ever-changing. It is a crystallised honey with a colour tending towards amber, but with greatly varying colour nuances. It has an enveloping aroma with floral notes and a fruity flavour that varies greatly based on the production area and period and thanks to this great versatility, it can be used in countless combinations and recipes.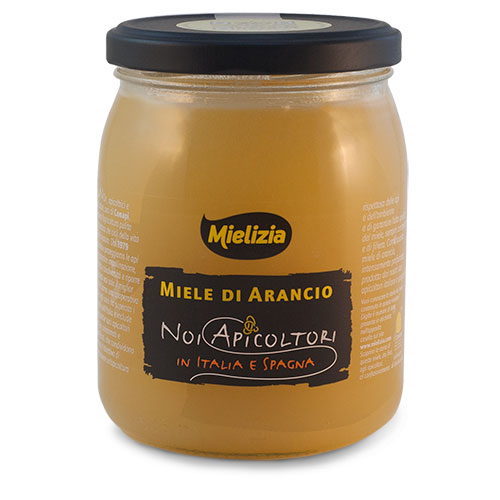 Italian and Spanish Orange honey
A creamy and very fragrant honey, with a slightly fruity taste and a sumptuous aroma, recalling orange blossom flowers. It is ideal to create sauces and original vinaigrettes and to be combined with fresh or other typical Italian cheeses such as scamorza, mozzarella and caciocavallo. Over the years, our cooperative has expanded and includes today also selected Spanish beekeepers who share with us our main goal: to promote good beekeeping practices, respectful of the bees and the environment and to guarantee the quality of our honey, that is always controlled and comes directly from our honey supply chain.